You know that feeling when you finish a book and then you're a bit sad because it means you can't read that book any more? There's probably a term for it – Reader Drop, or something. Anyway, that's exactly how I felt when I finished
Rachel de Vine's The English Professor
.
This is a wonderful book. The story spans twenty years and envelops the reader so completely that by the time you reach the last page, you don't want to leave.
Eleanor is in her final year of university when she meets English professor, Dan Jamieson. His admiration for her as a talented English student develops into something more and their feelings for one another develop over a mutual love of literature, classic erotica and, eventually, kinky sex.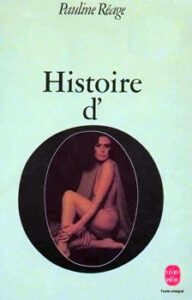 This book has a lot to answer for.
Their brief love affair is beautifully described and scorchingly hot. Unfortunately, it is also inevitably doomed. Because he is her professor after all, and recreating scenes from The Story of O with one of the students in your class is generally frowned upon by University authorities.
The book begins with Eleanor expressing regret for the mistakes of the last twenty years and tells the reader that 'having met up with Dan again', she wanted the opportunity to tell both their stories. This serves as warning from the very first page that the paths of these two protagonists isn't going to be a straightforward journey to sexy, kinky true love.
And, my god, it really isn't.
This book
will tie your heart up in knots, then break it and then put it all back together again. In a
good
way.
Alongside Eleanor and Dan, there are a host of wonderfully realised supporting characters. The best of which is literary agent, Betty Conway, a no-nonsense lesbian with a fantastic line in dry humour and caustic comments who is nevertheless an understated champion of Eleanor and Dan's love.
The cover of this book – although very pretty – almost does it a disservice. This isn't a "Seduced by my Sexy Professor" XXXX bit of porny fluff (although to be fair, I do like a bit of porny fluff too sometimes).
This is a story of love, of life, of missed opportunities and a message to the reader that something that has been lost does not have to stay lost forever.